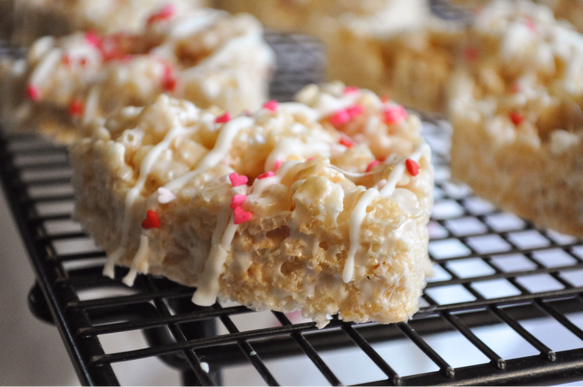 Basically my boys think I'm the mother of the year for whipping these cute treats up!! They are SO SO easy and adorable! These cute hearts are perfect for Valentine's Day, but also so versatile for other holidays!
Microwave Rice CrispyTreats
​2 bags mini marshmallows
1 1/2 cubes butter (melt for 1 minute in microwave before adding to marshmallows)
1 box Rice Crisp RiceIn a large microwave safe bowl, add 2 bags mini marshmallows and 1 1/2 cubes semi melted butter. Melt marshmallows and watch closely so you don't cook them too long. Mine take about 3 minutes. Completely mix butter and marshmallows together (if you don't, the treats will be tough). Start adding crisp rice cereal a little at a time. Keep adding and mixing until you've reached your desired consistency! Pat into a greased jelly roll sheet pan. Let cool before cutting.​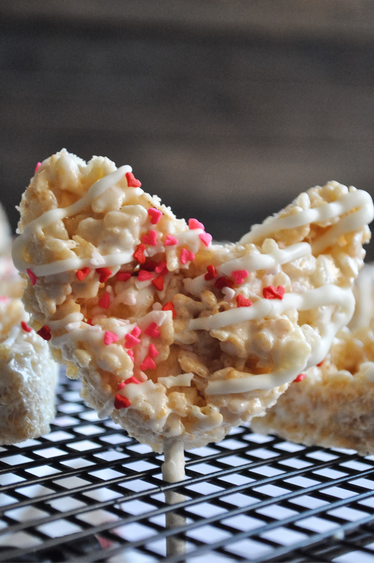 Once your rice crispy treats have completely cooled cut with desired shape using a cookie cutter.
Place on wax paper.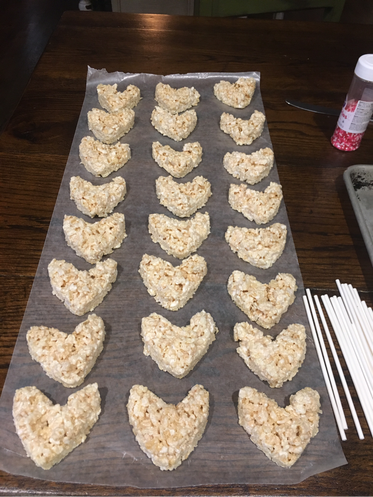 Place one cup white chocolate chips in a microwave safe bowl. Microwave and stir until all of the chocolate chips are melted. Spoon into a plastic bag, and push chocolate to one corner. Clip a small piece off the corner off the bag.
Give those cute little hearts a good drizzle!
Give each heart a pinch of sprinkles!
Enjoy!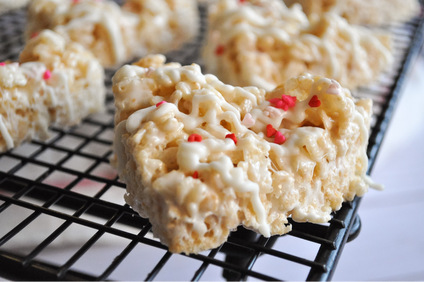 Wouldn't these make a cute treat for a party or for your co-workers!?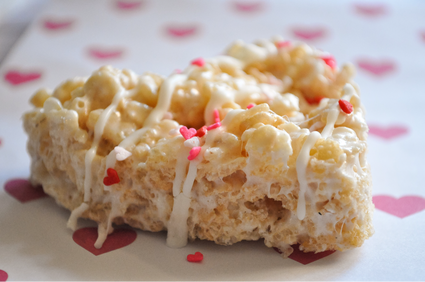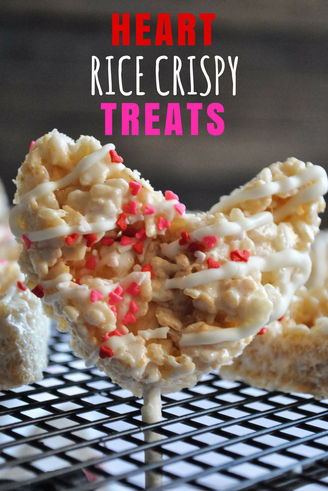 More Valentine Treats you may like…….