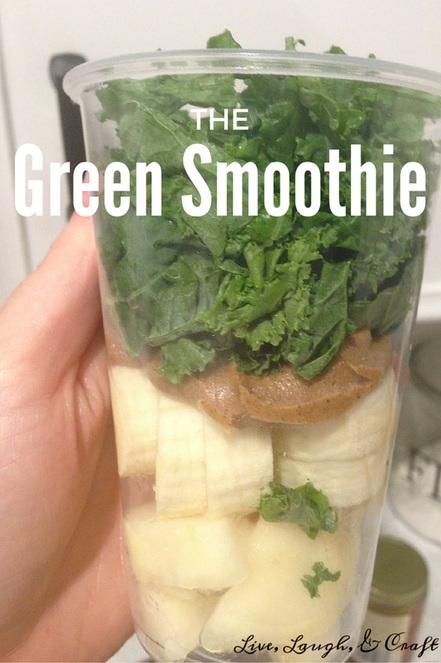 This smoothie is a must try!! The flavors are so perfect together! I'm obsessed! I've had one a day since I first had it! Try it, I know you'll love it!!!
So here's the calorie breakdown on this beast!
Almond butter 95 calories (Have you tried
this
brand? FAVORITE!!)
Almond milk 60 calories
Banana 52 calories
Kale 22 calories
Pear 51 calories
Total Calories 281
I've tried a few different green smoothies and this is the only one that keeps me satisfied for a few hours! It's super simple to put together. Enjoy!!
The Green Smoothie
1 tbsp. almond butter
1 cup almond milk (original)
1/2 banana
1/2 pear
1 cup kale
Put almond butter, banana, pear, and kale in a ziploc or disposable cup and freeze. When ready to drink, blend with one cup almond milk. Enjoy!
Add chopped pear, banana chunks, almond butter, and kale to either a cup or Ziploc. The original recipe suggests a cup so that's what I've been using, but I did just buy Ziploc bags to try out.
Cover and freeze. I prep mine at night so they are ready for the next morning.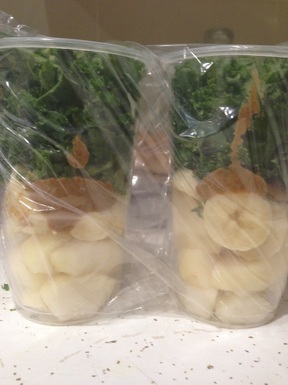 Pour your almond milk in, its roughly 1 cup if you want to just measure it.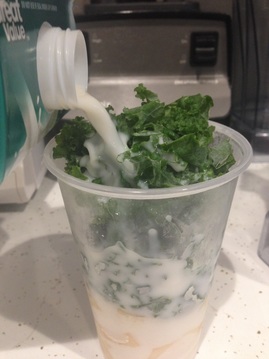 Dump ingredients in your Vitamix and blend until smooth.
Doesn't that look delicious!?
My boys even love it!
Enjoy!
​More posts to love!