This is literally the best chicken salad on the planet. Chicken salad with dried cranberries and almonds is the only way to go!!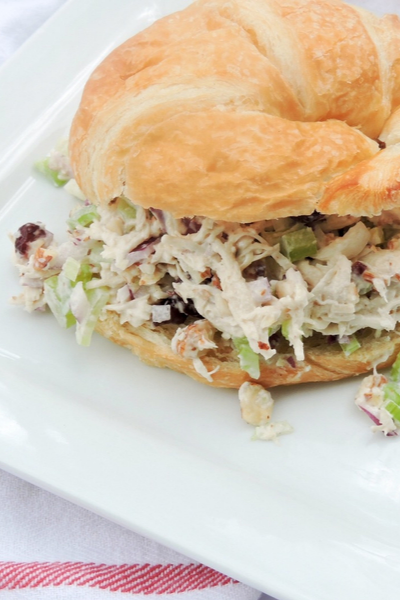 My Great Aunt Lucille's recipe for chicken salad is crazy amazing! I hope you
love it as much as our family does! This is always a go to recipe for parties, showers, and brunch, enjoy!
Chicken Salad
Chicken
8 Full Chicken Breasts
3 Large carrots
1 large white onion, quarted
4 bay leaves
4 stalks of celery
salt and pepper to taste
Filling
1 cup purple onion, finely diced
1/2-3/4 cup almonds, diced and toasted
2-3 stalks celery, diced
1-1 1/2 cups craisins
1 1/2 cup Mayonnaise
1 1/2 cup Miracle Whip
Boil the chicken in a large pot with 3 large carrots, 4 celery stalks, 1 large onion, 4 bay leaves, salt, and pepper. Once the chicken is cooked, shred it and set it aside. Add purple onion, almonds, fresh celery, and craisins. Add the mayo and miracle whip to the bowl. Once combined, add chicken. Stir and refrigerate. It's best to let this sit for a few hours or up to 24 hours before serving. Scoop it into a fresh croissant and enjoy!!
Step by step
Add chicken breasts, 1 large white onion, 3 large carrots, 4 stalks of celery, 3-4 bay leaves, and salt & pepper to a pot.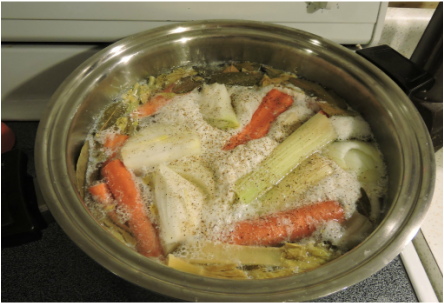 Allow chicken to simmer until cooked enough that it will shred. Do not overboil as your chicken will be toufgh. When chicken is fully cooked shred it and set aside.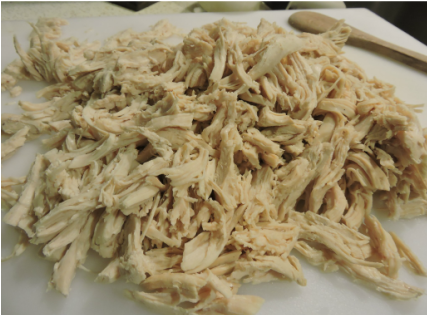 Add diced celery, purple onion, and craisins to a large bowl.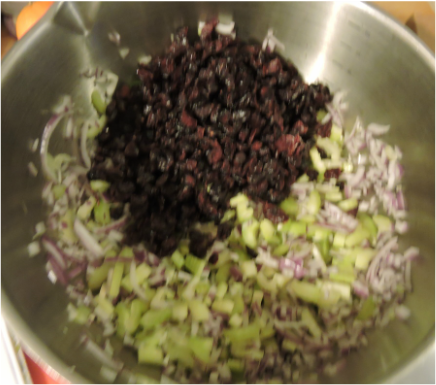 If preferred, toast almonds in a frying pan. Watch them
closely, this will only take a couple minutes! If you prefer not to toast them, add uncooked almonds to the bowl.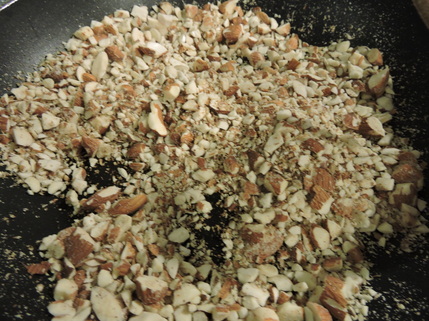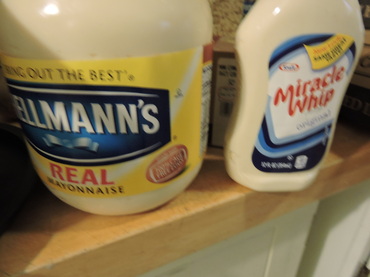 There is absolutely nothing on earth I hate more than mayo…..NOTHING! With that being said, sometimes you have to use it and this is where I become a mayo snob! It has to be Hellmann's Mayonnaise and you need to use both mayo and miracle whip. The recipe calls for 1 1/2 cup of each.
Once you have that all mixed together add the chicken and combine.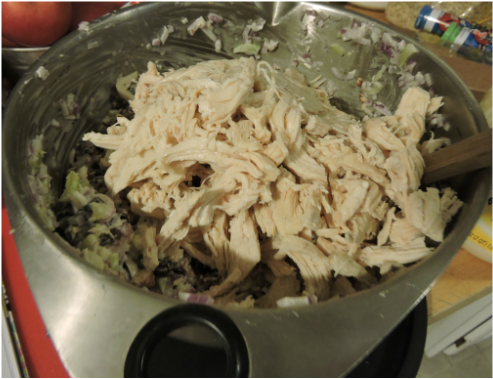 Try to make this 24 hours before you are going to serve it so all the flavors come out and it is cooled completely.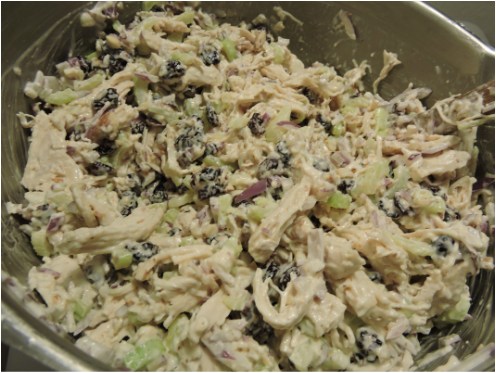 I love croissants, but sometimes they have an old texture feel to them. I like to put mine on a baking sheet and bake at 350 degrees for 4-5 minutes. This will make that store bought croissant super flaky!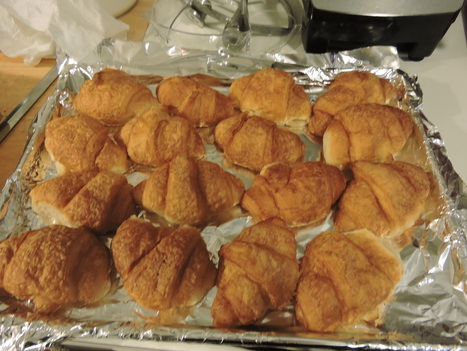 Scoop the chicken salad in the croissant and enjoy! This makes about 12 cups of filling and I put a 1/2 cup in each small croissant. So it will fill approximately 2 dozen large croissants.