How to update bedroom cupboards easily ANd on a budget. These are the steps i take whenever painting cabinets and it works everytime.
These ugly things pretty much had no hope! I felt like anything I did would be an improvement
so here's what I did!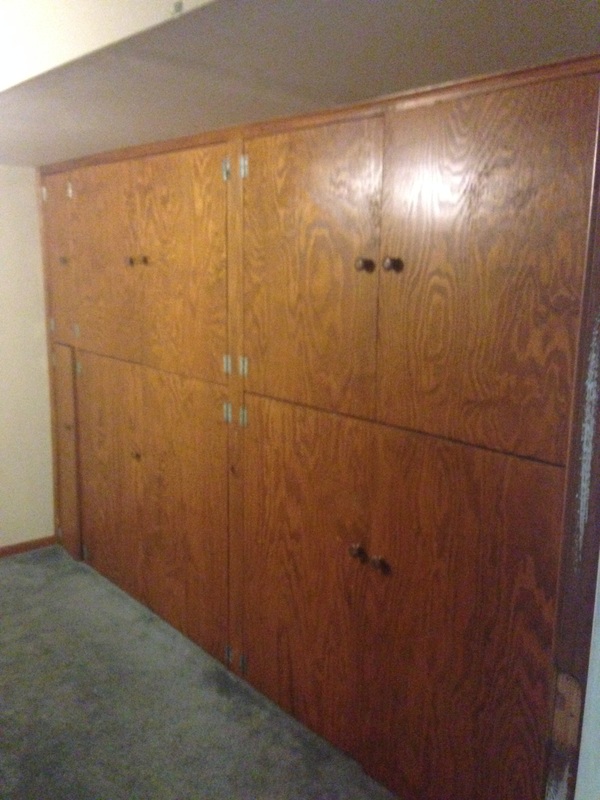 The wood was very rough so I decided distressing them was the best option. I did two layers of a pure white latex paint that was a satin finish.
Once that was completely dry I took my hand sander and distressed with an 80 grit sandpaper.
Then, I rub wood stain over the paint to finish off the distressed look. **My go to stain is made by Minwax and my favorite color is Dark Walnut.
Now, spray a clear coat in a matte finish and that's it!
I got them 50% off so they were a steal!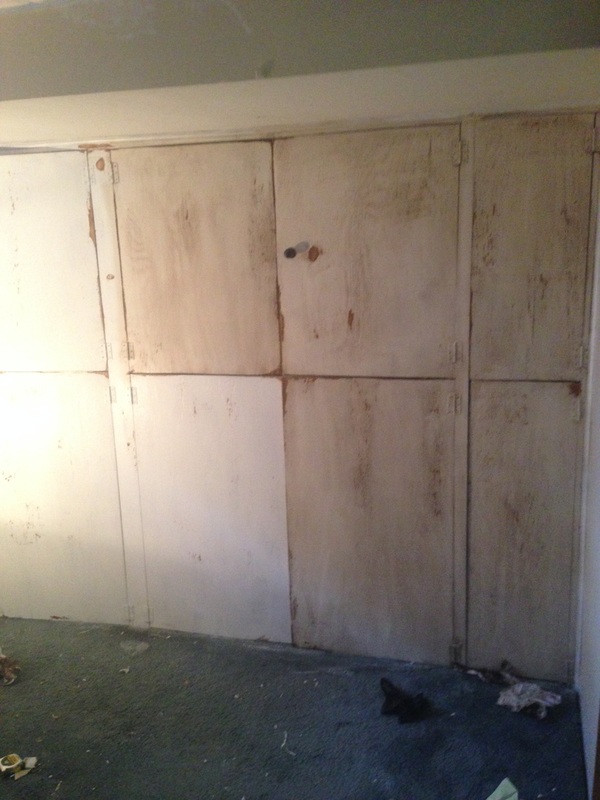 There you have it! The cupboards are improved a little…. they no longer make my skin crawl and with the exception to the knobs, all other supplies I had on hand! Can't beat that!