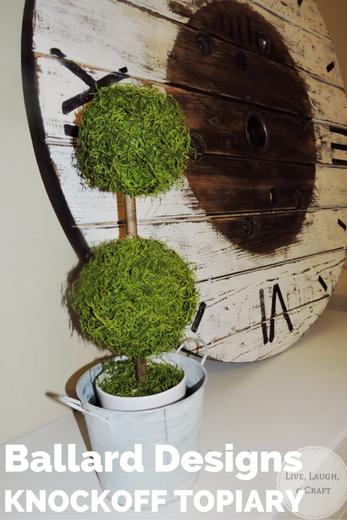 This is a super easy and cheap way to add a little green to your space! I love topiaries but I can't justify the $59, so I made my own for a fraction of the price!
Topiary
5″ styrofoam ball
6″ styrofoam ball
3/4″ dowlel
1 bag of moss
Hot glue gun
Hot glue sticks
Vase
Floral foam bricks (I bought a pack of three but only used half of one.)
Stain or paint for the dowel
Step-by-step
Darken wood dowel, I used dark walnut varnish by minwax. I then cut my dowel in half making two 18″ pieces. You will need one per topiary.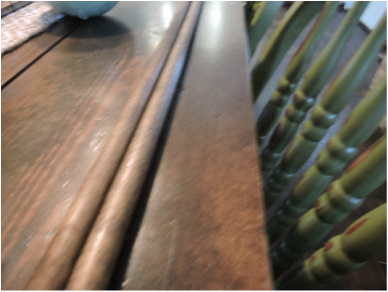 Cut one of the pieces of dry foam in half and push it into the bottom of your container. You may need more or less depending on your container size.
Push dowel into foam a little bit. Once the other balls are in place you can adjust it as needed. Next push your 6″ ball on. Then you'll push the 5″ ball on but don't push it all the way through the ball. Only a couple inches.
Hot glue around the dowel to adhere to the foam.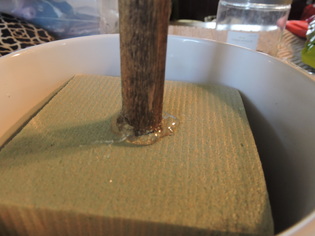 This next part is a little tedious, but remember the end result will be worth the time and mess! Break the moss apart, loosening it. Working in 2×2 inch sections apply hot glue then take small amounts of moss and hold in place until the glue has cooled.
I added a little more glue around the dowel, securing the foam ball a little better. I also took scissors and cut off any random pieces of stray moss.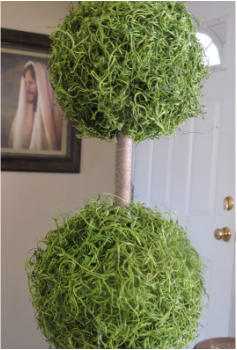 I love the one from Ballard Designs, but I love my $15 one just as much!!