These curtains are going in our newly renovated rv. We needed something lightweight and inexpensive. This idea just came to me and I am so glad it did. I am more than pleased with how they turned out! I'm going to end up putting them in my house too.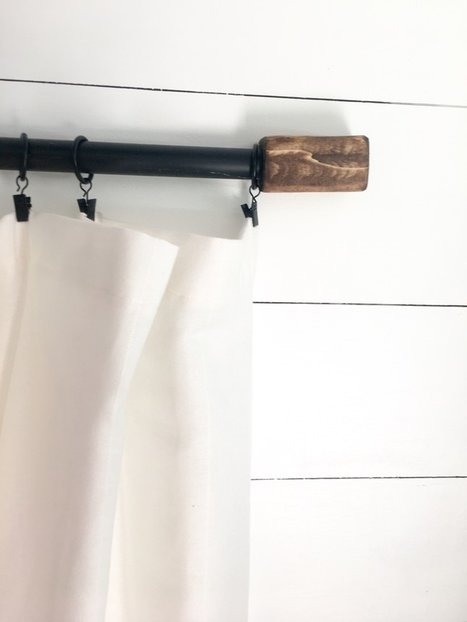 If you do not need a lightweight rod, you can use a standard curtain rod and add the wooden blocks to the end instead.

​ Materials needed:
2x2 cut to 3" blocks
Speed square
7/8" Spade bit
Black spray paint
White pvc pipe 1/2"x10'
​ Instructions: Cut your 2x2 into 3'' blocks. You will need 2 blockers per curtain rod. Sand your block and stain it with the desired color. We used Dark Walnut by Minwax.
Find the center at the top of your block by using your speed square and drawing a line from one corner to the opposite corner. Repeat this step again and you will have an X drawn on your square.
Attach your 7/8'' Spade bit to your drill and drill a hole in the center of your X.
Drill down 1 1/2"
Cut your PVC pipe to size. (We used an old saw we had sitting around. PVC can dull your blades so don't use your nice saw. You can purchase a specific blade for pipes if you choose). Most curtain rods extend past the window on both sides a few inches but use your judgment here.
Spray paint your pipe.
Glue your 2x2 block onto each end of your dried black rod with liquid nails or another glue of equal strength.
Once dry, hang rods on your wall with curtain rod hooks.
Keep in mind that you will need to use hooks to hang your curtain as the rod and block will not separate after being glued.
*Step by step photos below
If you'd like to use these blocks on regular curtain rods, buy the following Stainless Hanger Bolt hardware from your local Home Depot: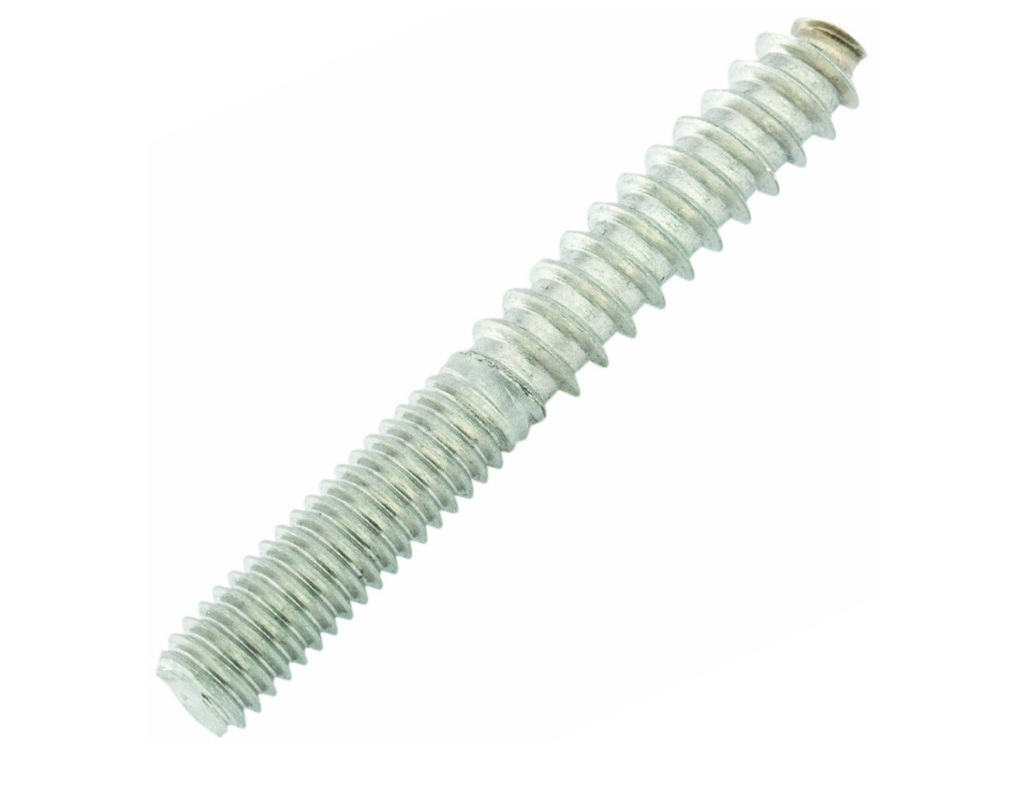 To figure out the size of Hanger Bolt you need, measure the diameter of the hole on your curtain rod. Make sure the Bolt you get is also long enough to provide stability-- Meaning it goes deep enough into your woodblock AND into your curtain rod. Ours were at least 1.5" deep into both the woodblock and our curtain rod.
The drillbit you buy to drill the hole for the Hanger Bolt should be the same width as the core diameter of the Hanger Bolt that will be screwed into your woodblock.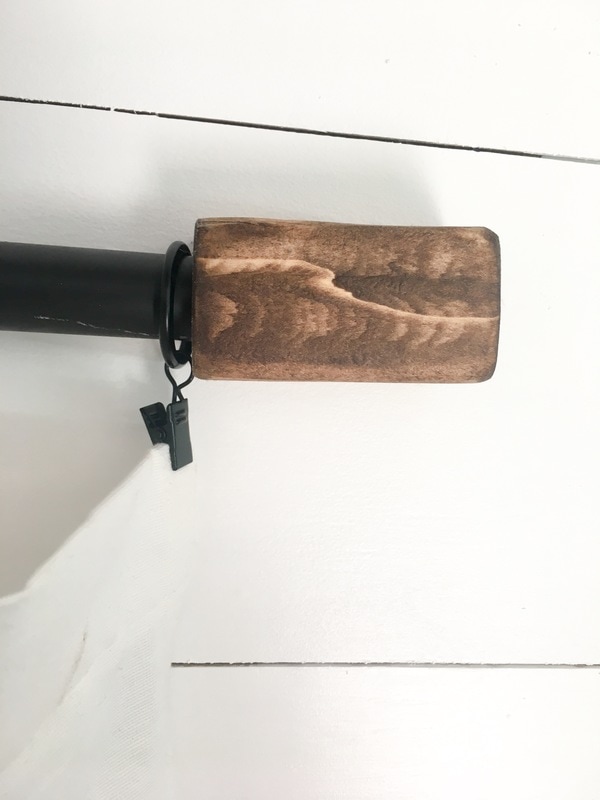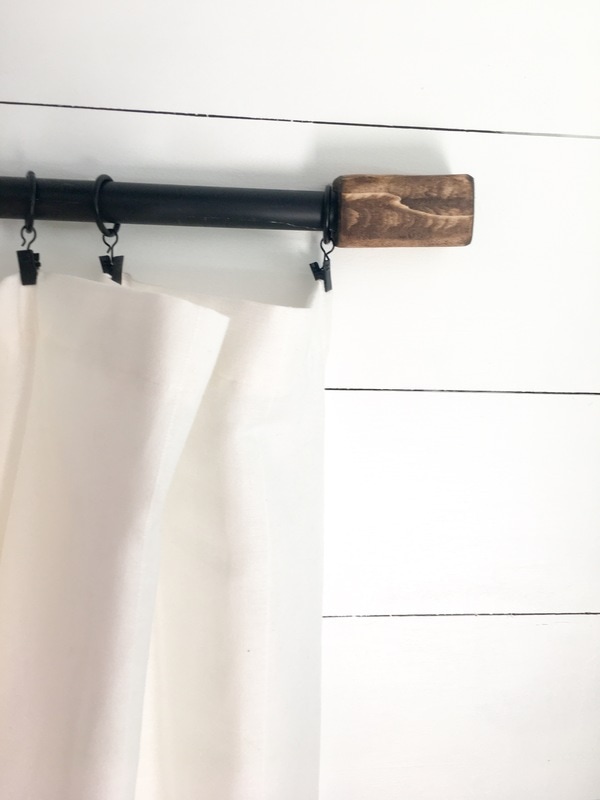 Pin it!